Top 5 Tips To Keep Necklaces From Tangling when layering
Our Top Tips on  how to stop necklaces from tangling
When you have layered necklace set it can be frustrating when they tangle, and you're left with knots in your favorite pieces of gold and silver chains.
Its not just headphone wires that tangle, so how do you stop this from happening? Here are top tips and there multiple methods to prevent your gold and silver from getting damaged and keeping you stylish.
Using a necklace spacer
Linking the necklaces together
Wearing necklaces that are different lengths
Selecting necklaces of different weights
Combining necklaces made from different materials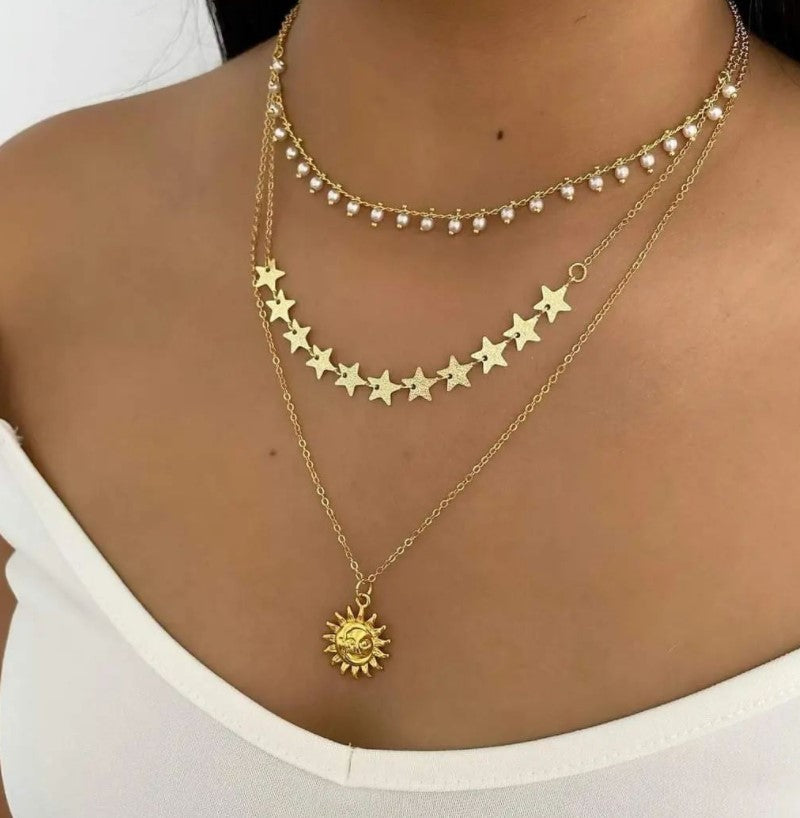 Using a necklace spacer
A consistent way to stay tangle free is to buy a necklace spacer. Necklace spacers create a joined clasp behind your neck to attach each of your gold, silver or rose gold necklaces.
They are available with two or three clasps, so you can layer accordingly. They are also available in a variety of materials and colors, but in reality it doesn't matter too often especially if your hair is down.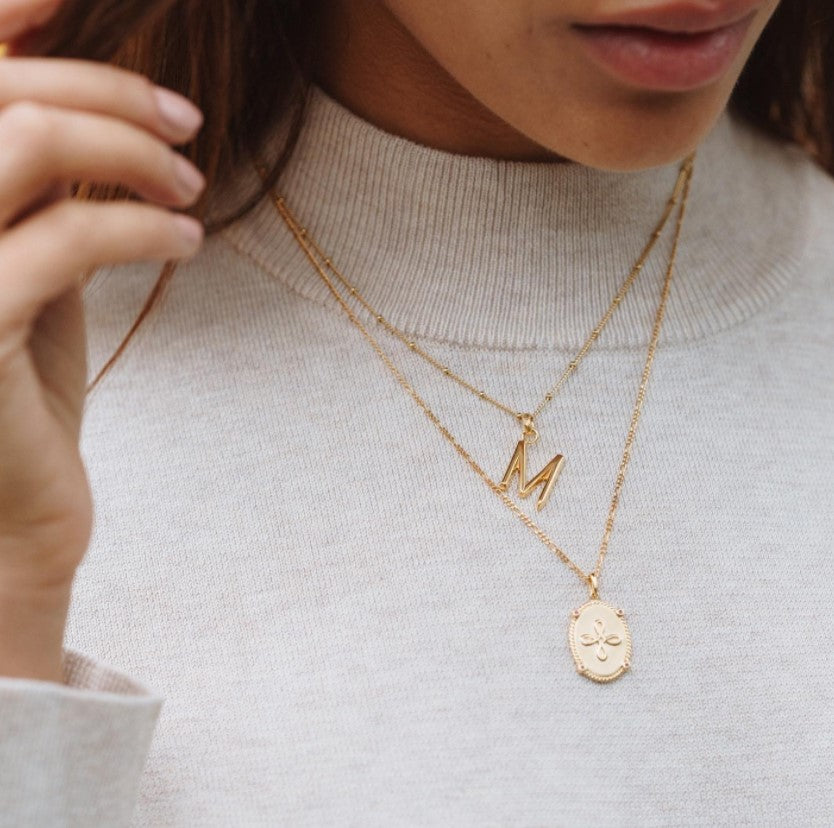 Linking The Necklaces Together
Sometimes you forgot to order that necklace spacer as your got distracted on your tiktok or social media, so what should you do if you still want to rock a layered look? Well, you can try linking the necklaces to themselves. Link the clasps of one necklace to the clasps of the other necklace. Linking them together by the clasps works similarly to the necklace spacer.
This hack won't always work, though. In order to link the two necklaces, you'll need to flip one of them around. You'll be able to do this with chains that will look the same either way, but if you have a necklace with a charm, you won't want to flip it over. But it's a good tip to keep in mind anyway.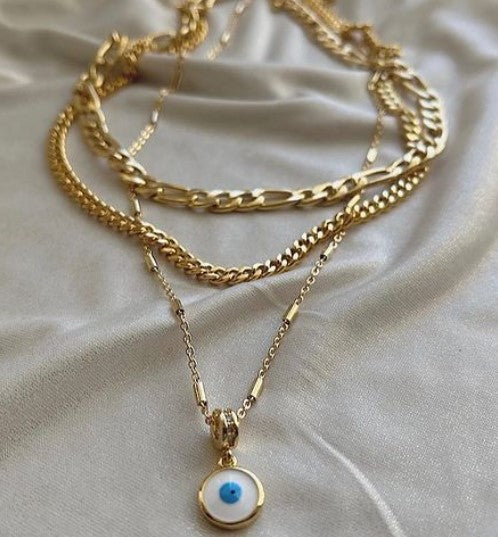 Wearing Necklaces That Are Different Lengths
Needless to say but this is an obvious one. It exuberates the essence of layering and they are less likely to tangle. Photographed images of models sure a perfect world situation but reality is that we move around like regular people and chains get in contact with each other. So a way to reduce the chains twisting by contact  is by wearing necklaces that are of different lengths.
Consider wearing a gold choker length chain with a pendant with a longer rose gold chain with an initial. The longer the distance the better.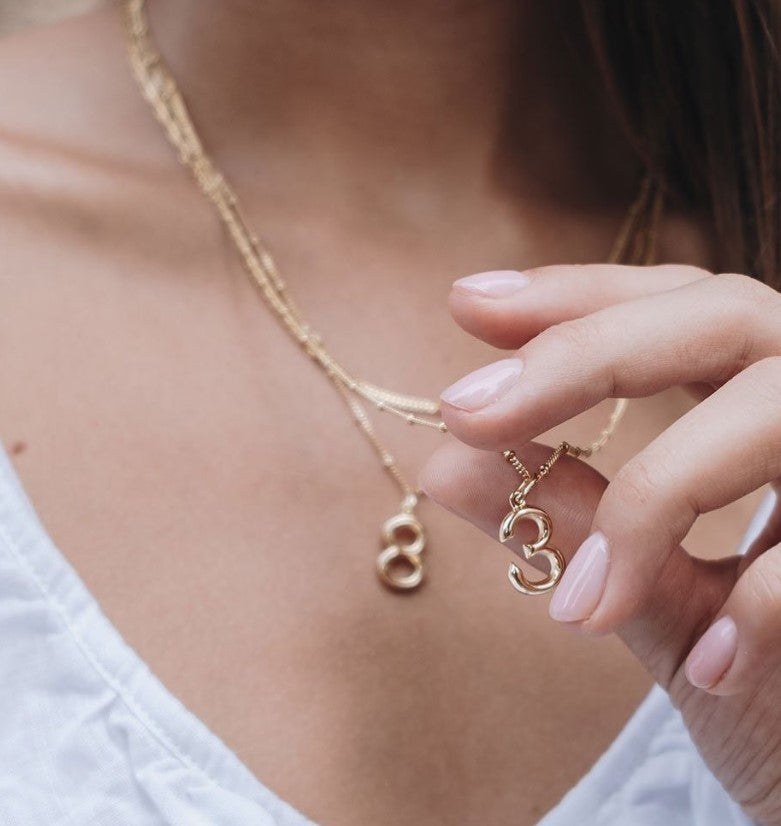 Mixing Necklaces Of Different Weights
We don't understand the physics of this but just as necklaces are more likely to tangle if they are the same length, they are more likely to tangle if they are the same weight. So consider pairing a daintier, lighter necklace with a more heavier style. Heavier necklaces are less likely to move around your chest and neck. This is turn will minimise the chance of your necklaces tangling.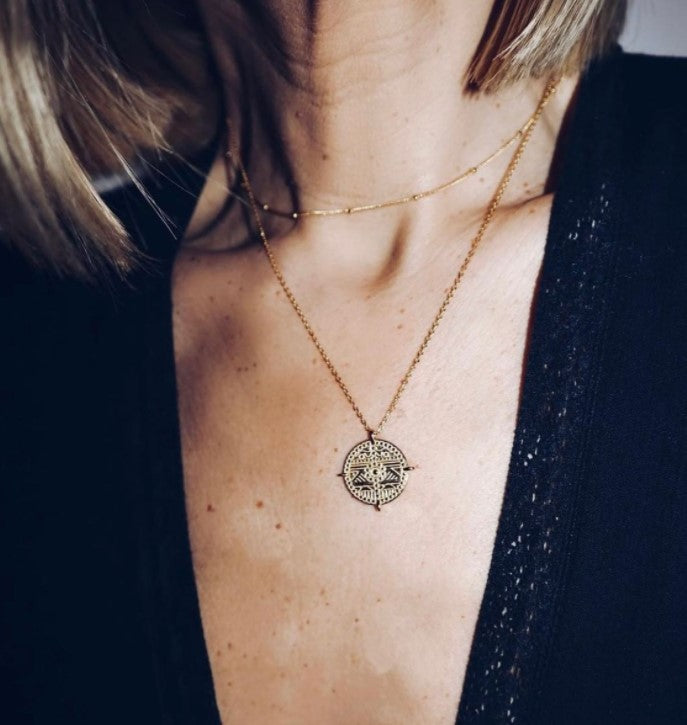 Choosing Necklaces Made From Different Materials
Regardless of type of metal, whether it be gold, silver or rose gold necklaces that are metal chains are more likely to tangle.
No one has time to untangle chains even if you do it in front of Netflix. A good way to avoid this is by layering necklaces that are made from different materials.
Try pairing a bead, rope, and cable necklaces also work well and reduce the chance of your necklaces tangling.
    Apollo- CAD Designer Maestro
——————————————————————————————
Honed craftsman courtesy of Sheffield Hallam University, explorer of deep psychological human needs for inspiration
"

Be the creator of someone's happiness.

"