Necklace for 21st birthday
Necklace for 21st birthday
Gone to prom, finished university, all the major milestones finished yet there is more adulthood to go. We celebrate every milestone, every occasion because they are memories worth looking back on.
She'll look back not only for the jewellery that was given but the occasion itself and how she was made to feel.
Memories are last forever, gifts are only a part of it. Create a special moment for her with a 21 birthday necklace
Materials: The necklace is made of 925 Sterling Silver basewith gold plating. Excellent quality and stylish. This necklace will make you feel Special and Beautiful.
Perfect Gift for young women: The delicate necklace commemorates 21 fabulous years milestone birthday with numberpendants and you can include a birthstone for that special month. Great for daughter, granddaughter, niece, sister, girlfriend and best friend. Let her know you'll love her forever and this momentous occasion is to be cherished.
Size: Necklace measures 45cm, which has a solid clasp. This length works perfectly at mid-level and it allows for a central focus, catching the attention of our hand finished 21 number pendant.
The necklace for the 21stbirthday has to be durable suitable for daily use and this chain and pendant does not disappoint with its fine polish and stringent quality control.
Hand finished gifts with  our artisans love, this is 21st birthday necklace sign of affection
This unique moment for a young lady should be celebrated properly and so it comes with a beautifully gift box with a special card, perfectly matching for the occasion.
Carefully and specially packaged so that chains won't tangle.
Other gift ideas: Perfect Birthday Gifts, Anniversary Gifts, Graduation, Mother's Day, Valentine's Day, Thanksgiving or Christmas.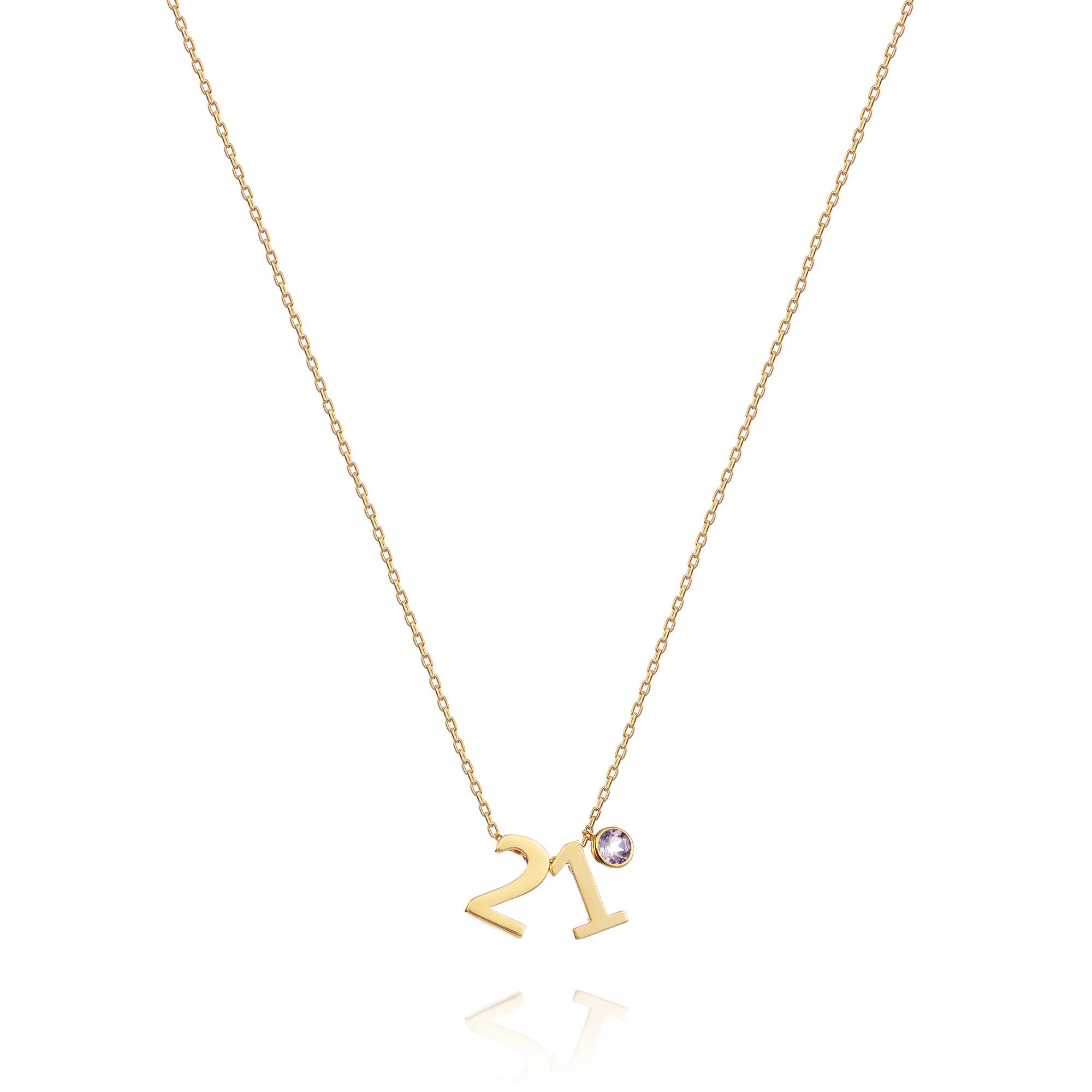 Apollo- CAD Designer Maestro
——————————————————————————————
Honed craftsman courtesy of Sheffield Hallam University, explorer of deep psychological human needs for inspiration
"

Good times come and go but memories last forever

"