How to Calculate the Numerology of Your Name
Numerology believes that each person's name, if translated into numbers, has a specific value and affects each person's private and professional development. Numerology has also been used to interpret personality; in particular, numerologists may assign numbers to each letter of a person's name and use the resulting figures, along with the person's date of birth, as a guide to his or her character.
Calculate your name meaning.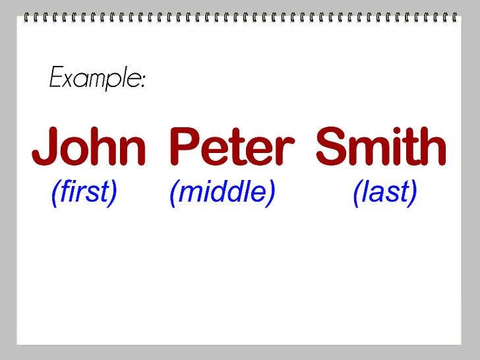 Write down your full name.
You can also divide your name into different parts (last name + first name; first name + last name) and count their meanings separately. If you want to put effort into exploring the numerical meaning of your name, consider how to write down your name.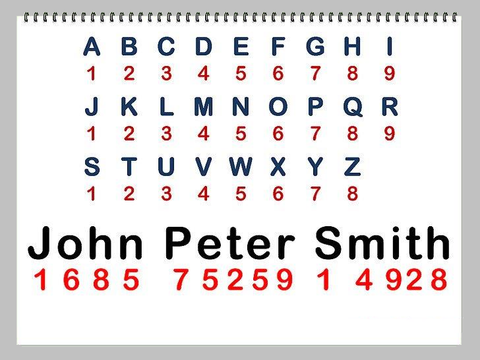 Find the number represented by each letter in the table above, starting with A, in groups of 9 letters, representing 1 to 9 in that order.
A, J, S – 1
B, K, T – 2
C, L, U – 3
D, M, V – 4
E, N, W – 5
F, O, X – 6
G, P, Y – 7
H, Q, Z – 8
I, R – 9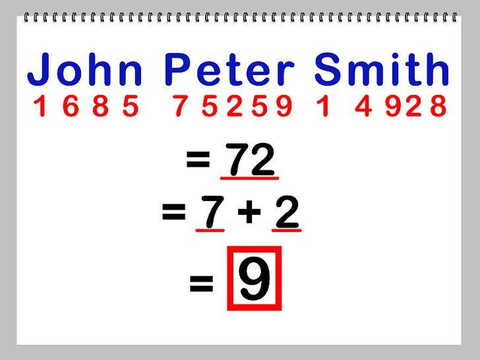 Add the numbers together.
If the total is more than a single digit, add the digits on each digit and repeat this until you end up with a single digit.
The exceptions are 11, 22, 33, and 44, which are also known as 'Master Numbers'.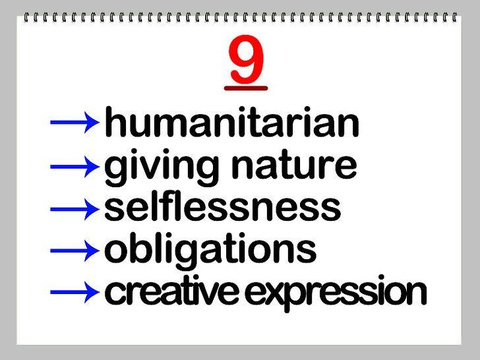 Find the meaning of the number in the table below.
1 - Likes to innovate, has leadership qualities, independent and tenacious personality
2 - A team player, adaptable, considerate of the feelings of others, likes to be part of a team, good at coordination
3 -Excellent expression, good diplomacy, active social skills, artistic talent, love of life
4 -Tough personality, down-to-earth, up to the challenge, organized and trustworthy
5 -Passionate personality, love fantasy, love adventure, born to be liberal
6 -Sense of responsibility, self-protection, a strong sense of collective honor, compassionate
7 -good analytical ability, comprehension, knowledgeable, have their own ideas, love to learn, good at coordination
8 - Pragmatic, valuing status, seeking the feeling of power, the goal is mostly material
9 - Humanist, selfless, responsible, creative in expression, simple in nature
11 -High spiritual world, works by intuition, forward thinker, idealist, dreamer
22 - Born to be human, great contribution, powerful, excellent leadership
Caution!!!
Changing your name can change your life! You can change the spelling of your name, or give yourself a nickname. For example, Tamra wants to become more generous and not always focus on material things. If Tamra changes her name to Tamara, then by changing it from 8 to 9, her personality becomes more simple.