Milk it
Milk it. Breast Milk Jewellery. It's the new taste for 2023
Breast Milk Jewellery in the UK
A UK based mum-of-three is expected to turnover £1.5 million in 2023, with her unique breast milk jewellery enterprise having proven to be enormously successful.
Her family has a tradition of memorisalation products like her husband Adam, 41, Safiyya Riyadh, 37, co-founded Magenta Flowers, a business that preserves special occasion flowers and turns them into sentimental accessories that can be everlasting
Breast milk jewellery in the UK is a new trend so their business has boomed by an astonishing 480% since the pair started implementing breastmilk as a material, and they are now estimated to turnover £1.5 million in 2023.
Breast milk pendant for memoralisation
 For many mothers who are coming to the end of their breast feeding, it's a sentimental time that can be memorialised with a breast milk pendant to celebrate the journey of infanthood.
Customers who place orders are recommended to mail over at least 30ml worth of breastmilk, which Safiyya and Adma will then preserve into wearable pendants which look a little milky in colour,
Almost a human pearl this is a technical process of dehydrating the liquid which they then combine with high-quality, non-yellowing resin, ensuring that the jewellery remains clear for decades.
Previous customers have included mothers who've experienced difficulties feeding their babies, and those who've used it as a means of dealing with loss using breast milk for keepsake.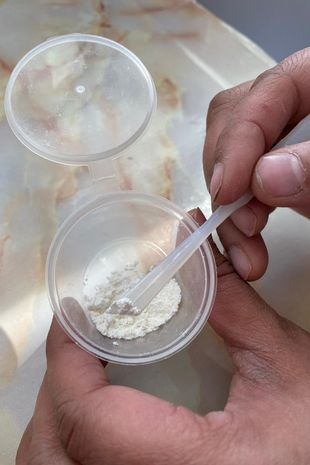 You can explore our produce range 
here
    Apollo- CAD Designer Maestro
——————————————————————————————
Honed craftsman courtesy of Sheffield Hallam University, explorer of deep psychological human needs for inspiration
"

Memories are one of the very few aspects of our lives that remain pure

"

Apollo explores new design possibilities using CAD technology for his bespoke clients, putting psychoanalytical-esqe details in the work. A Master of his craft with Zen like obsession with clients.