Element Star Trending Spotlight
Element Star Trending Spotlight:
Duchess Kate Middleton recycles £13,000 gold and mother of pearl with four leaf clover jewelry for Bahamas reception
Kate Middleton adorned a mother-of-pearl and gold necklace by the renowned Van Cleef & Arpels
She last wore this beautiful set on the red carpet at the BAFTA Awards 2 years ago
Necklace is from the Magic Alhambra collection, retail value is for £13,000
Whilst attending a glittering dinner with Prince William on their final and some might say controversial tour of the Caribbean, she stunning everyone with a white mother of pearl and gold jewellery by Van Cleef and Arpels. Not their first appearance!
First worn in at the BAFTA Awards in 2020 which does seem like a long time ago for many of us but lets not forget that many of the celebrityies anroyals, make guest aappearsa almost on a daily basis being photographed.
So its common for such high profile individuals just to wear new outfits and jewelry all the time. The fact that she has reused, not necessarily recycled her jewelry set is good indication of sustainability. Even for us normal folk, it seems laughable but it's a step in the right direction.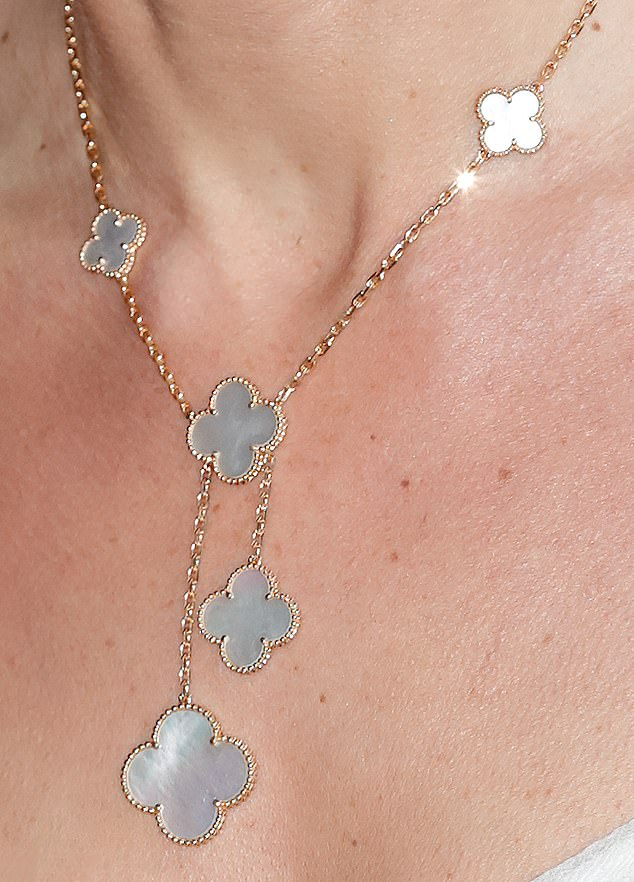 Still available to buy online, the product description reads, 'The Magic Alhambra jewellery creations gather different-sized Alhambra motifs, coming together in a joyful dance.
If you dont have 13 grand you can
explore
our shop here for amazing products
    Apollo- CAD Designer Maestro
——————————————————————————————
Honed craftsman courtesy of Sheffield Hallam University, explorer of deep psychological human needs for inspiration
"

Good times come and go but memories last forever

"

Apollo explores new design possibilities using CAD technology for his bespoke clients, putting psychoanalytical-esqe details in the work. A Master of his craft with Zen like obsession with clients.